We announce hereby that you can pay on our online sneaker shop with Bitcoin, without extra costs! Bitcoin is virtual the money to pay with.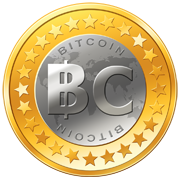 During checkout you can choose to pay with Bitcoin. The current Bitcoin exchange rate is used to calculate the price of the sneakers, then you can pay with your Bitcoins.

On Wikipedia you will find extensive information about Bitcoin.

Pay with Bitcoin at Sneakerpaleis!